$70,000 Raised So Far
For Camp Happy Times, Special Days Camps and Camp No Worries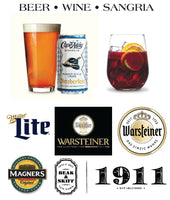 Tickets Now Available!
Saturday Oct 7th • 12:00PM - 8:00PM
Sunday Oct 8th • 11:00AM - 7:00PM
Buy Tickets
8 Food Trucks and Live Entertainment!
Petting Zoo, Clown, DJ, Horseshoe Pits, 18 Hole Miniature Golf Course and more!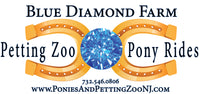 Petting Zoo!
Petting zoo and pony rides from the Blue Diamond Farm! Free for all ticket holders!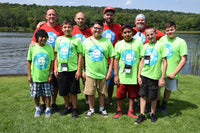 About Camp Happy Times
For more than 35 years, The Valerie Fund has operated Camp Happy Times, a one-week overnight camp experience for any child aged 5-21 who has or has had cancer, regardless of where they are treated. The Valerie Fund offers Camp Happy Times free of charge, including transportation, meals and on-site medical care. Over 150 children attend Camp Happy Times each summer. It is located at the 200 acre Tyler Hill Camp in Wayne County, Pennsylvania. Tyler Hill is fully accredited by the American Camping Association and Camp Happy Times is a proud member of the International Children's Oncology Camping Association.
Read more at The Valerie Fund
Our Sponsors